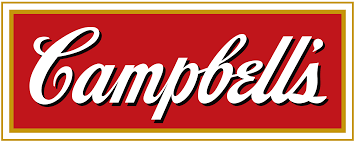 Welcome to the Campbell Soup scheduling tool for the Live Unload ONLY of inbound raw materials shipping to these plant locations:
Maxton Plant Address: 2120 NC 71 Hwy. North, Maxton, North Carolina 28364, 910-844-1515, appointment scheduling call in line hours: M-F, 7:30am-3:30pm EST
Napoleon Plant Address: 12-773 State Route 110, Napoleon, Ohio, 419-599-6869, appointment scheduling call in line hours: M-F, 7am-3:30pm EST
Paris Plant Address: 3215 N Main Street, Paris, Texas 75460, 903-737-2233, appointment scheduling call in line hours: M-F, 7:30am-3:00pm CST
If you have difficulties with this site or are blocked out of an appointment period, please contact the local administrator at the appropriate numbers above.
Effective 8/1/2017, all carriers will be required to schedule an appointment through this program. We will be monitoring the accuracy of this scheduling for further improvements. All other loads will be subject to the normal work in policy for unscheduled loads.
Campbell Receiving Departments will do their best to unload all loads timely; however, situations might arise that will cause delays. We will provide the most up to date information regarding unloading as delays arise.
We consider shipments of 10,000 pounds or less as LTL.
If this is an expedited shipment within the 24 hour arrival time, please contact the local administrator for an appointment.
We expect Purchase Orders to be correct for shipments. An example of a current Purchase Order is 4503576489.
If you have a delivery with multiple Purchase Orders (PO), we ask that you type ALL PO's in the PO number box separated with a comma, dash or slash. The special instructions field box has been provided for you to enter your load number or notes about the load.
SPECIAL INSTRUCTIONS: Napoleon Plant operations require safety vests to be worn by drivers on the property. Drivers are to bring a safety vest before entering the gates.
Thank you for your support with this new program.